I scream, you scream, we all scream for ice cream! What's great about ice cream is that there is never a bad time for it! Even during a Michigan polar vortex; ice cream will still sound good and fuel the soul. From Furniture City Creamery's website – Ice Cream is not seasonal and neither are we!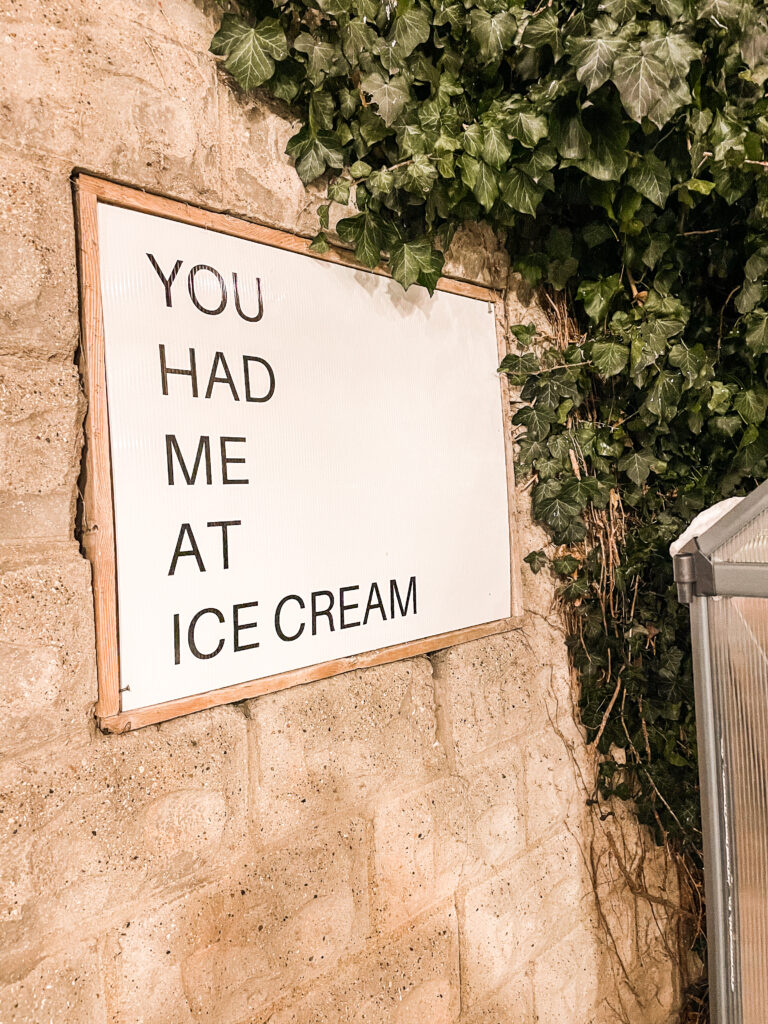 Furniture City Creamery means business when it comes to ice cream. They make each flavor from scratch in their cute shop by their own chemical engineer! Some of their mixes can take up to 3 days to be ready. If you've had their ice cream then you now understand why it tastes as amazing as it does. So much love, calculations, and patience goes into crafting their ice cream and you can taste the perfection! 
Since they make their flavors in smaller batches some flavor depending on demand might sell out before you've had your chances to taste it. It is recommended "not to hesitate if you see something that is drool-worthy." What also sets this ice cream shop apart from others is their wide range of vegan offerings! All of their house-made waffle cones and sauces are dairy-free vegan friendly. Tasty options for everyone!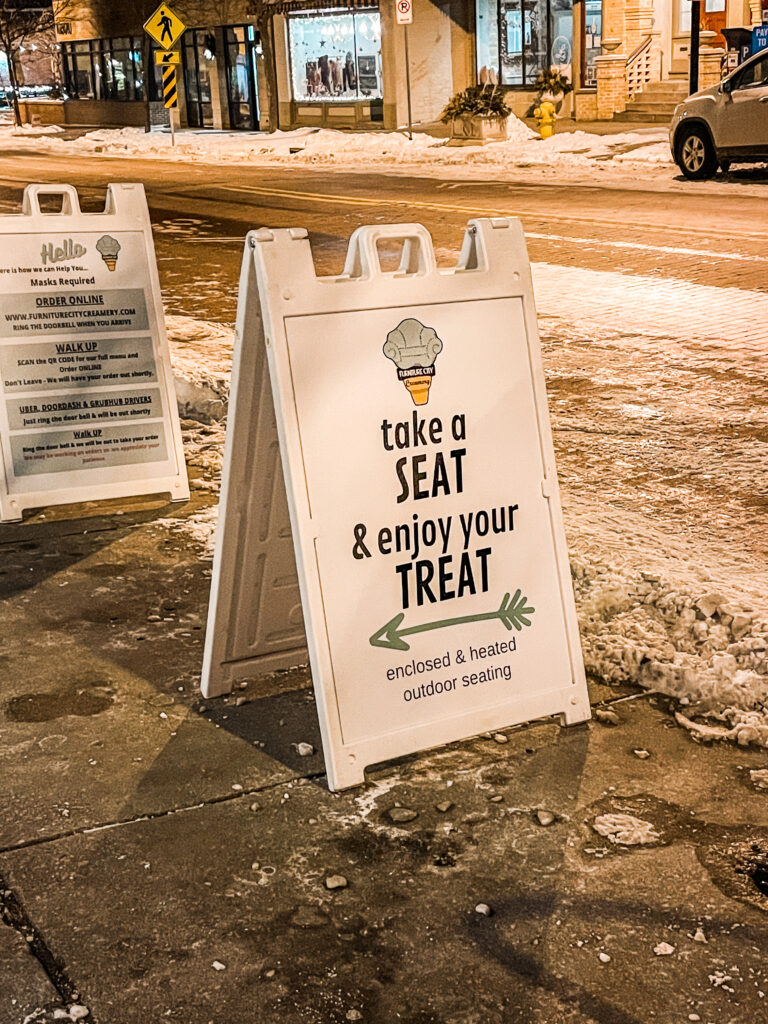 To try one of their delicious creations you have a few options.
Order online so when you get there it all set to be devoured
Walk up and scan their menu with your phone and order in person
Get it DELIVERED through Uber, Doordash, or Grubhub
They are not offering indoor seating at the moment but they have 2 beautiful green houses (that are first come first serve) at the back door where you will pick up your orders. They are so cute and cozy and have their own little heaters in them!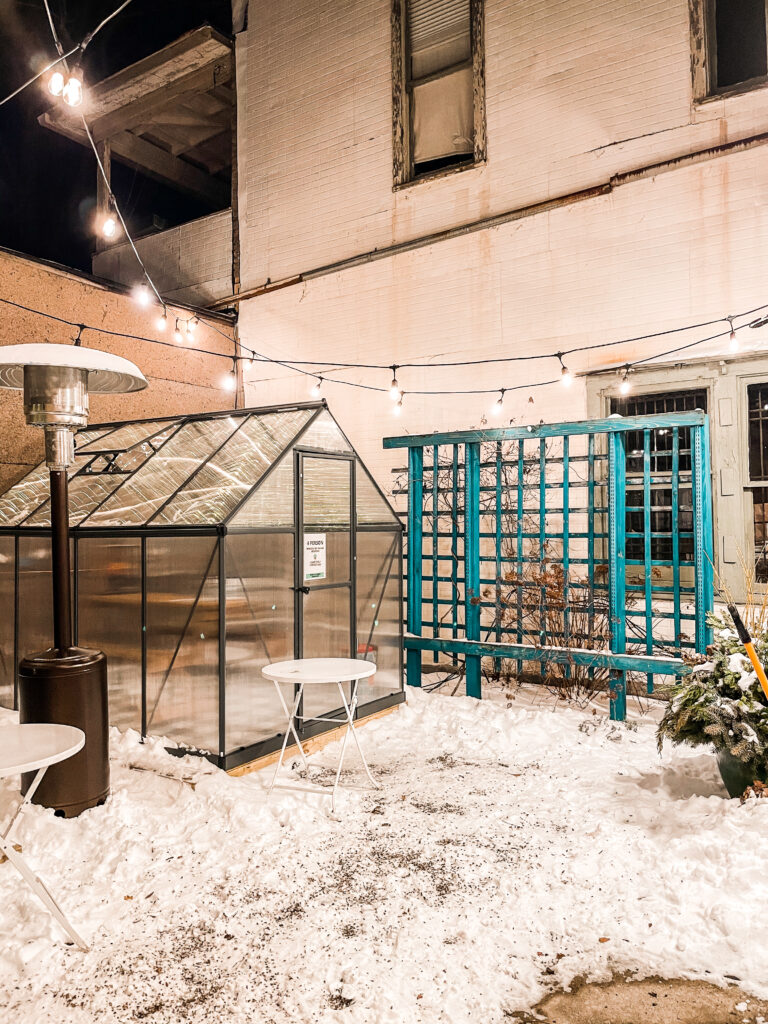 And for the cherry on top(pun intended) they even have pup cups for our four legged fur babies! I own a dog and I love that we can share a tasty treat together, and he loves it too!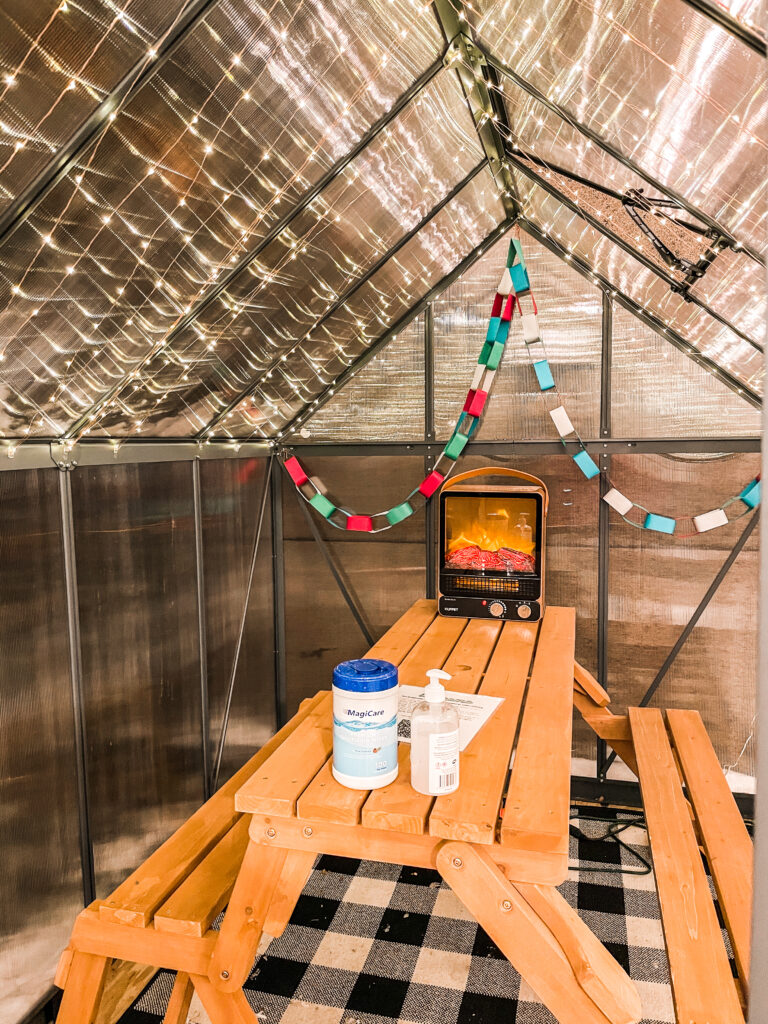 If I haven't had you thinking about ordering ice cream yet check out their list of flavors here and I guarantee they will! Don't forget that their flavors and offerings are changing and not the same everyday so make sure to keep checking so you don't miss out on any masterpieces. Now I'm about to go wipe off the snow on my car because after talking about how good they are I need some to enjoy!
Cheers!