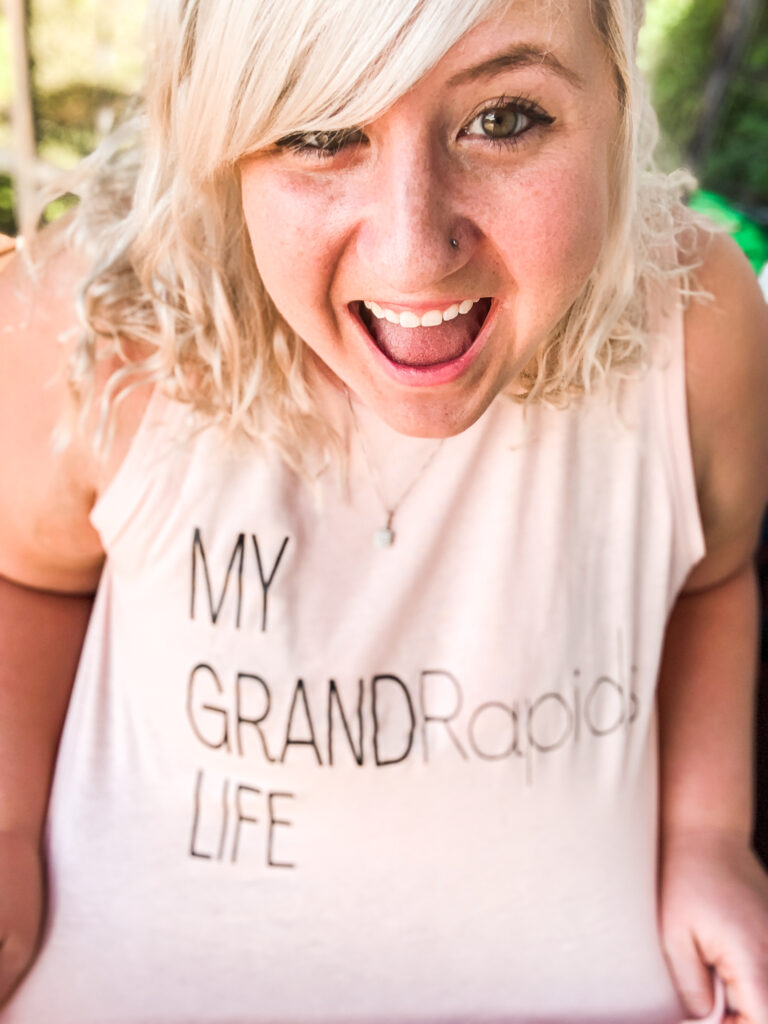 Hi there! My name is Chelsea and I am a Grand Rapids Michigander born and raised! If we want to get technical.. I am from Wyoming, which is like 7 minutes south of the city! I have always enjoyed my time downtown even when I was little. From the amazing food, free events, art, concerts, drinks, workouts, movies, food trucks, sports, museums, honestly the list can go on and on! Main point is that Grand Rapids is a 10/10 city and I always have an excuse to be there!
It's funny – the idea for this blog actually came from my husband(Tyler)! We were having a few beers at our favorite brewery downtown, Brewery Vivant! We always sit up at the bar and we normally meet new people every time we're there (we are very outgoing people)! Surprisingly most of the people we talk to are not from the area. So after gabbing for a while they normally ask for recommendations for other places to go and get drinks or food, and then we just spew a huge long list at them because we have too many favorites! But Tyler said one night that we should start a Grand Rapids Friends business! I looked at him like – what?? He said yeah! Like we could be the friends to show new comers around the city and take them places! Then after a few more beers the idea just went south but it always stuck with me! We could never think of a way to actually get that kind of business started but after thinking about it for a while I was like – I GOT IT! A BLOG! It is the perfect way to share my recommendations about places in GR.
So here I am! Putting my thoughts and opinions about places in Grand Rapids out into the world! I do a lot around the city and take advantage of every event I can go to and would love to share the wealth! I'll be sharing all of the must go to bars, breweries, restaurants, cafes, local businesses, events, gym/studios, and really anything that is downtown I plan on sharing! This information can really be for anyone! If you live in Grand Rapids or the surrounding area maybe I'll post a place you haven't been to yet or you'll learn about an event that you didn't know about! Or this can be a little guide for people who plan on visiting Grand Rapids in the close future!
Either way come on out and enjoy the city with me in My GRAND Rapids LIFE