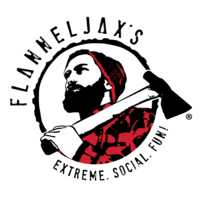 If you are looking for a fun time and to try something new, then look no further – Flannel Jaxs is the Premier Axe Throwing experience!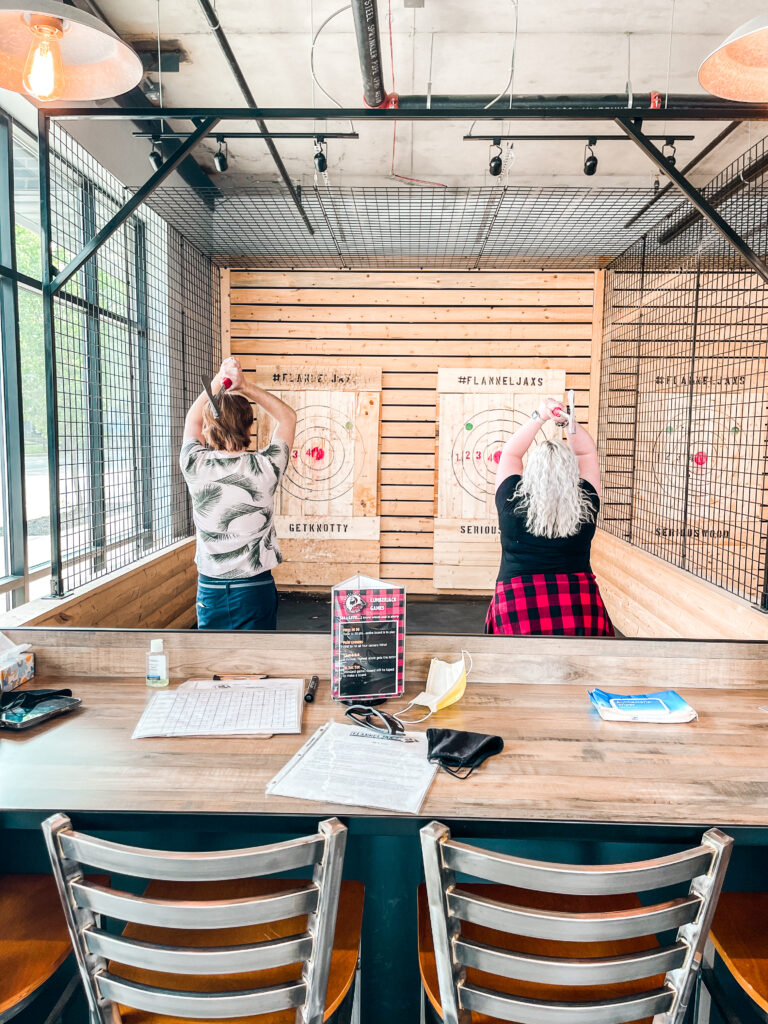 I took some friends there to check it out and I can not explain to you how much fun it was! This was our first time throwing an axe, so we were all a little nervous and hesitant to start. At first I didn't think that I could throw it hard enough to make it onto the board but I did and very successfully! Don't want to toot my own horn but I got a few bullseye's and they have these green dots worth 10 points and I was the only one in the group to hit it, and I hit it twice!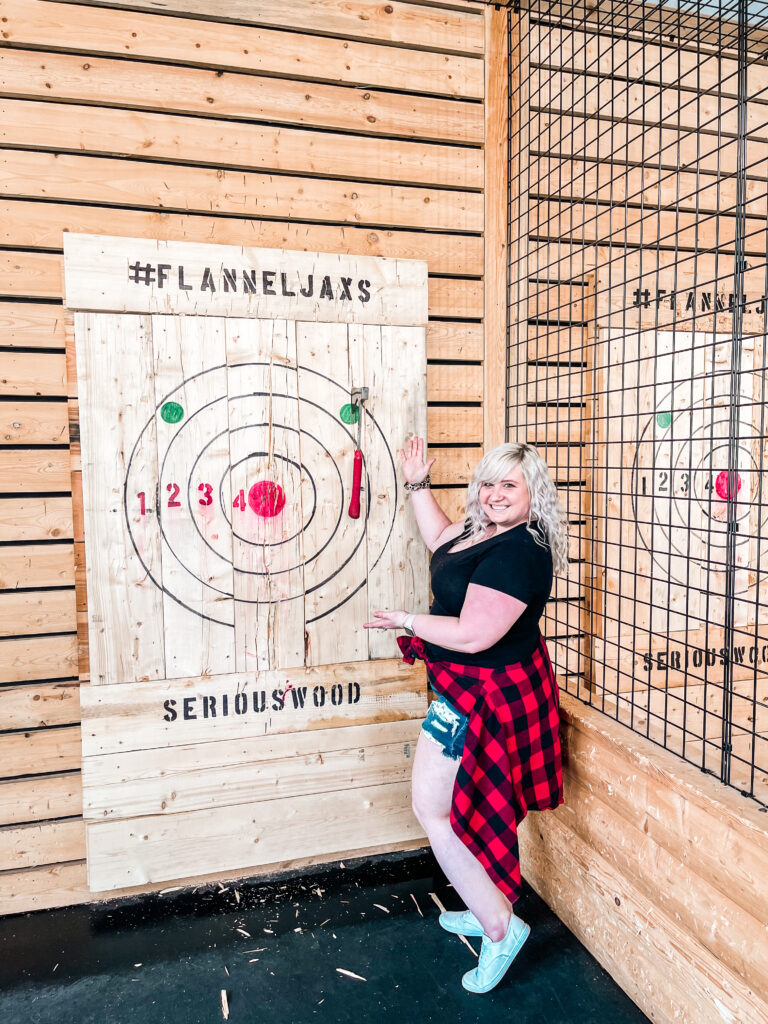 When you first get there they have an instructor go over the rules with you and go over all of the safety protocols. They also go over how to throw the axe properly, which I found super helpful and felt a lot more comfortable when it came my turn to throw! Little did I know that I was a natural.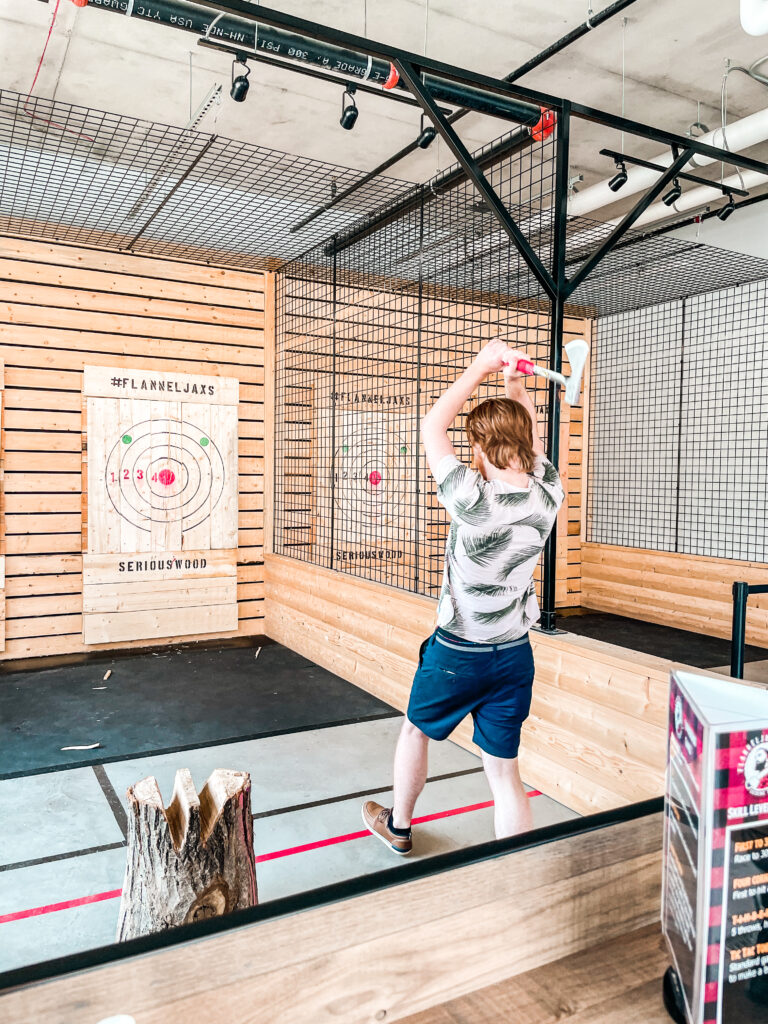 After you get a few throws in and have the hang of it they have some fun games that you can play with your group. They have a scoreboard so you can keep track and quite a few different game options. We played TIMBER, that's where you throw 3 times and whoever gets the highest score gets a letter and whoever spells TIMBER first wins. Of course living in beer city, losers would have to buy the first round (that's just our rule)! You'll have to go visit and play one of the other options and let me know what you think!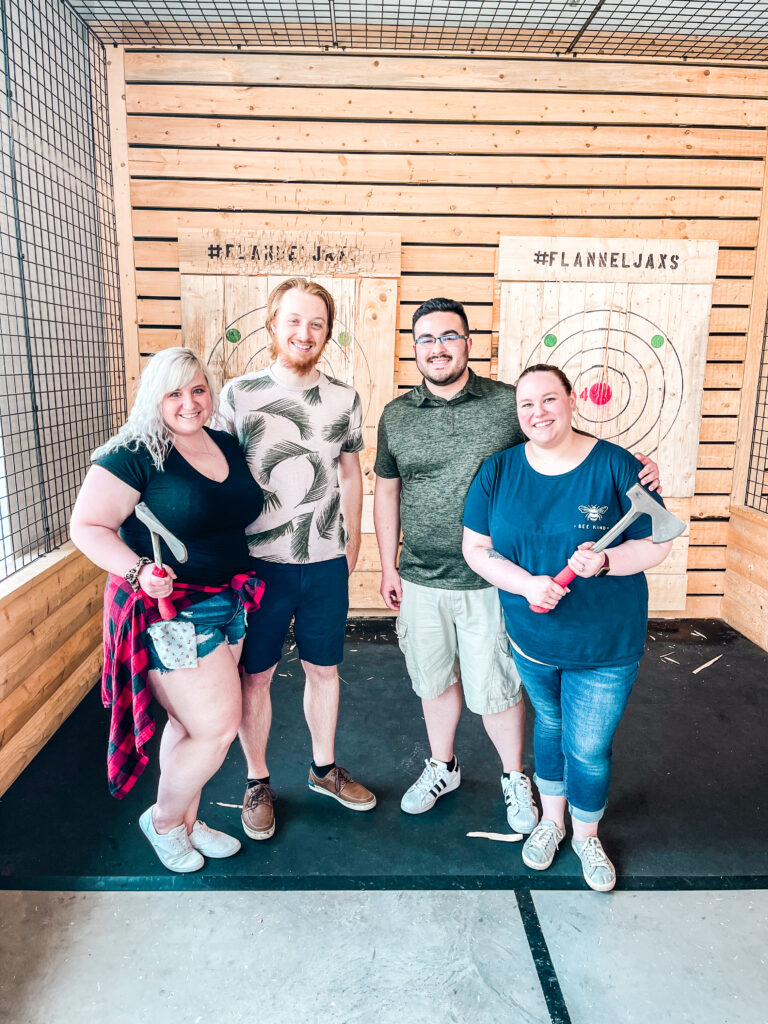 I highly recommend checking them out. It's perfect for group dates, hanging out with friends, parties, really anything! Bored on a Thursday night and want to try something new (that's what we did!). From my experience I would say 4 people should be the minimum group size. It still would be fun with 2 people but for this kind of activity the more the merrier! 
If you check them out tell them My Grand Rapids Life sent you and then tag me in your photos and let me know what you think! Can't wait to hear about your bullseye! 
Cheers Friends!