Unwrapping the Best Holiday Finds in Grand Rapids!
Hey, fabulous fam! The holiday season is upon us, and you know what that means – it's time to spread the cheer with some seriously sensational gifts! This year, I'm all about supporting my local community, and lucky for you, I've rounded up the absolute gems of Grand Rapids for your holiday shopping extravaganza. Get ready to sleigh the season with me as we explore my favorite local shops and creators. Let's dive in!
For Fashionistas: Unleash Your Inner Style Diva!
Covet: Elevate Your Casual Chic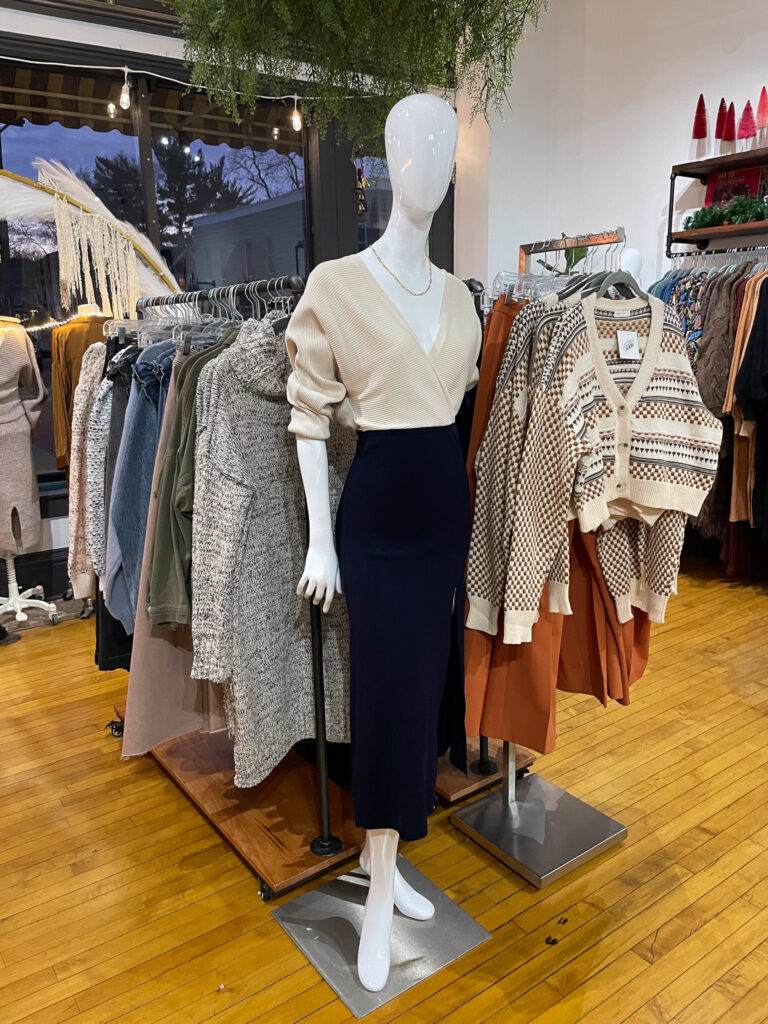 First up, we're hitting Covet – the brainchild of fashion dreams! 🌟 Ladies, get ready to embrace real-life situations and real body types in styles designed for leisure, living, and lazing. It's all about feeling your absolute best while conquering the day-to-day grind. Because let's face it, slaying in comfy casuals is an art form!
Woosah: Where Nature Meets Fashion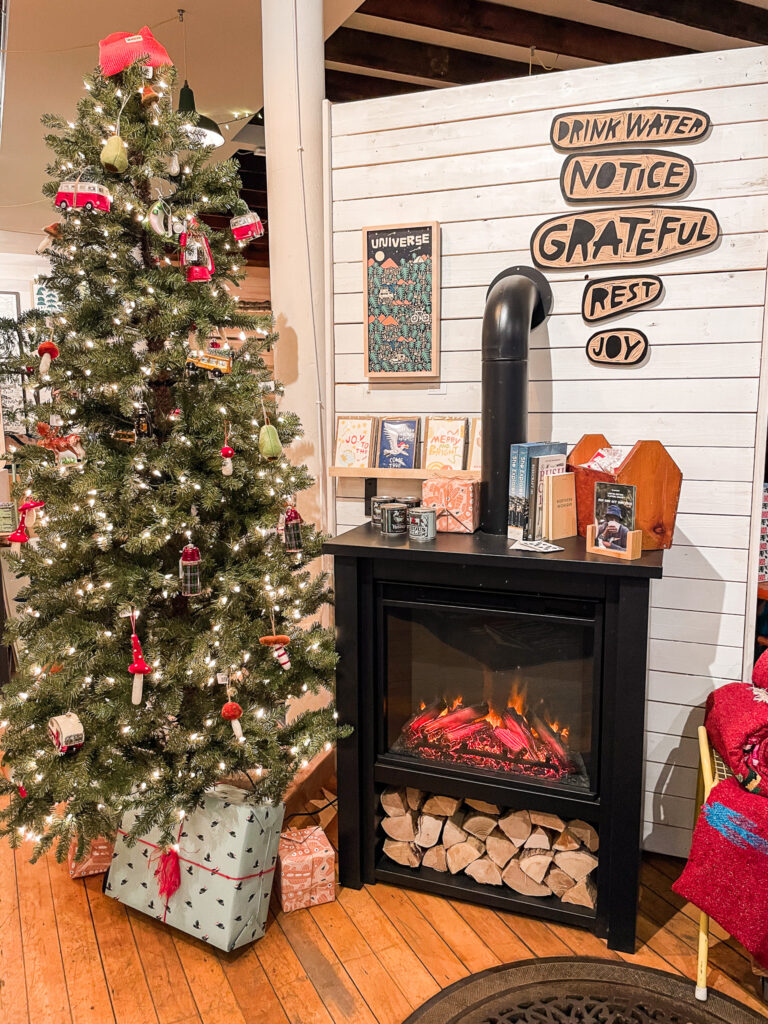 If your heart beats for nature-inspired art and apparel, Woosah Outfitters is your haven. Their designs revolve around woodcuts and the great outdoors. Each piece is handcrafted with love, giving you a unique and earthy vibe. Mother Nature approves!
Lee & Birch: Where Fashion Meets Confidence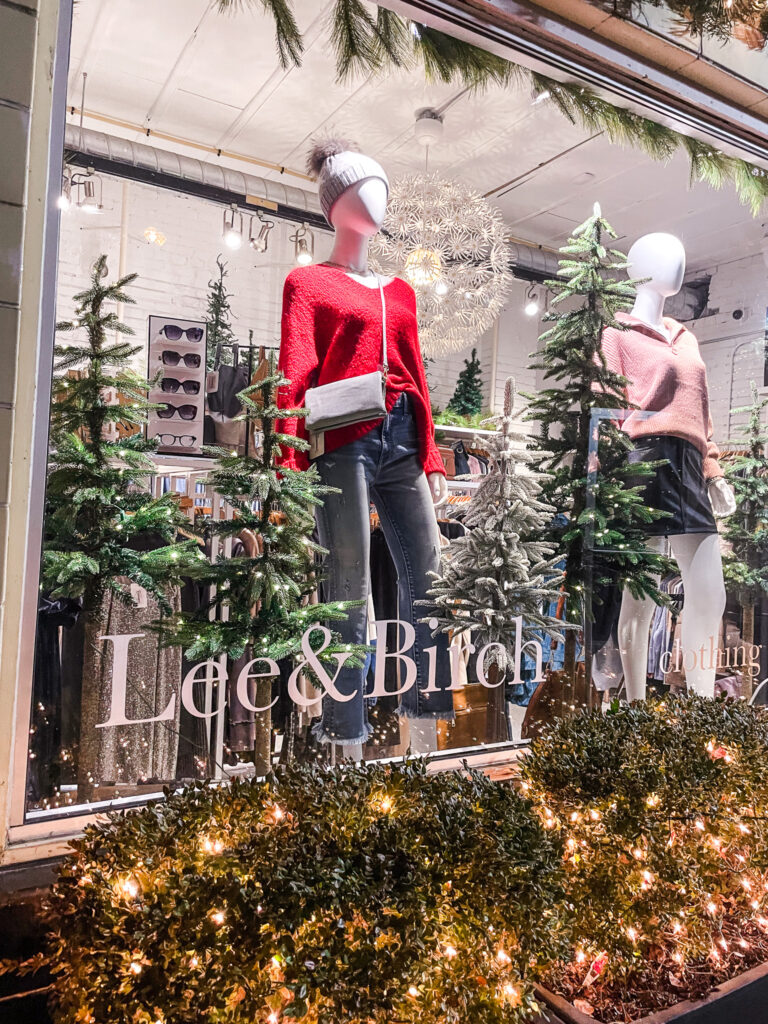 Confidence is your best accessory, and Lee & Birch knows it! Offering a personalized shopping experience, they blend high-quality classics with trendy modern styles. Walk in feeling fabulous, walk out feeling unstoppable. That's the Lee & Birch magic!
Courage and Soar: Endless Surprises Await!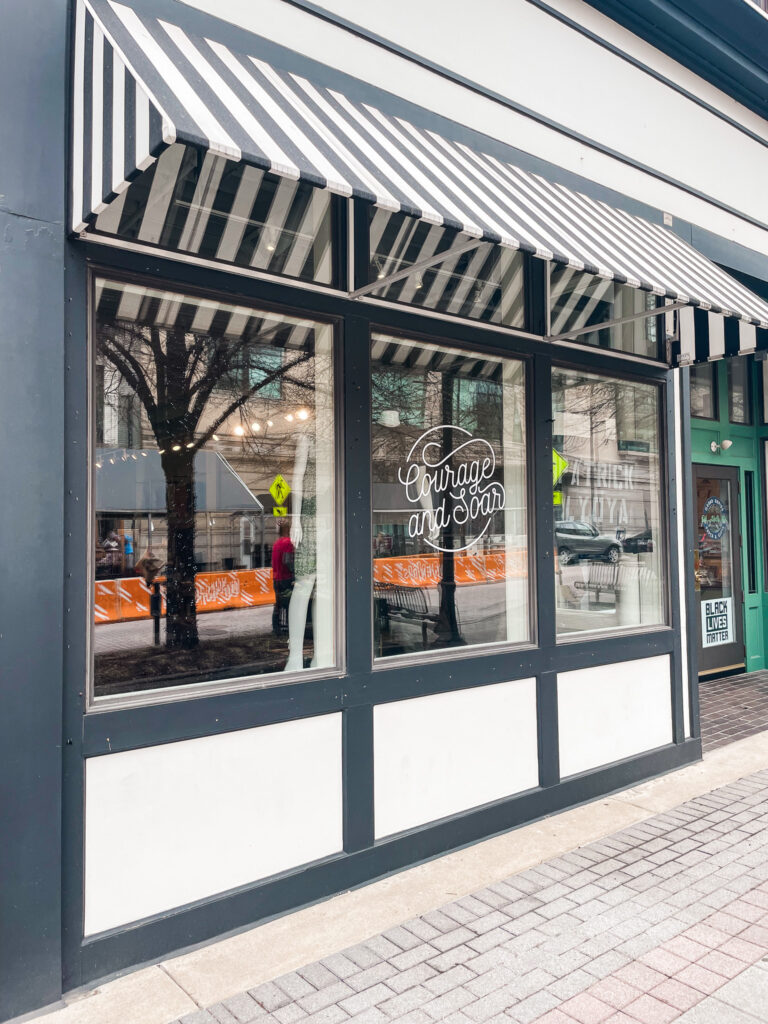 Never step into the same store twice? Challenge accepted! Courage and Soar keep things fresh and interesting with a constantly rotating inventory. Can't find your favorite brand? They'll hunt it down for you. Now that's what I call service with a smile!
For the Little Elves: Santa's Workshop, Jr.
Pink Lemonade: Where Gifts Sparkle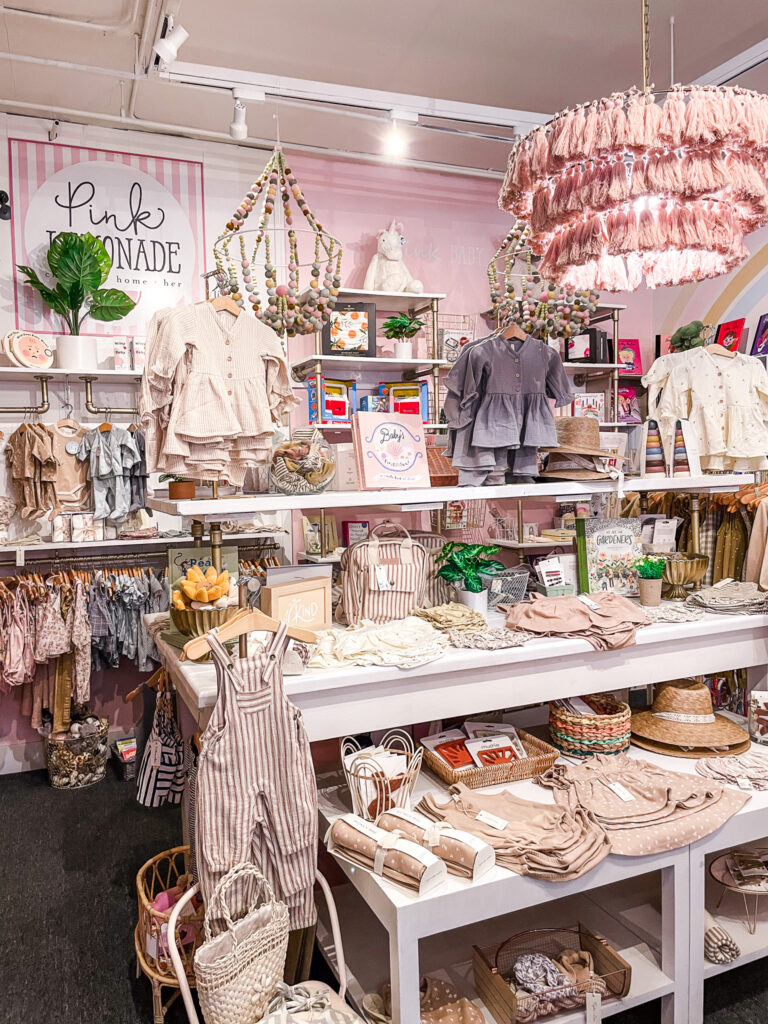 With four locations in Michigan, Pink Lemonade is the go-to spot for unique gifts that'll make any child (or adult) squeal with delight! Celebrate the little things in style!
Hopscotch Children's Store: Playtime Perfection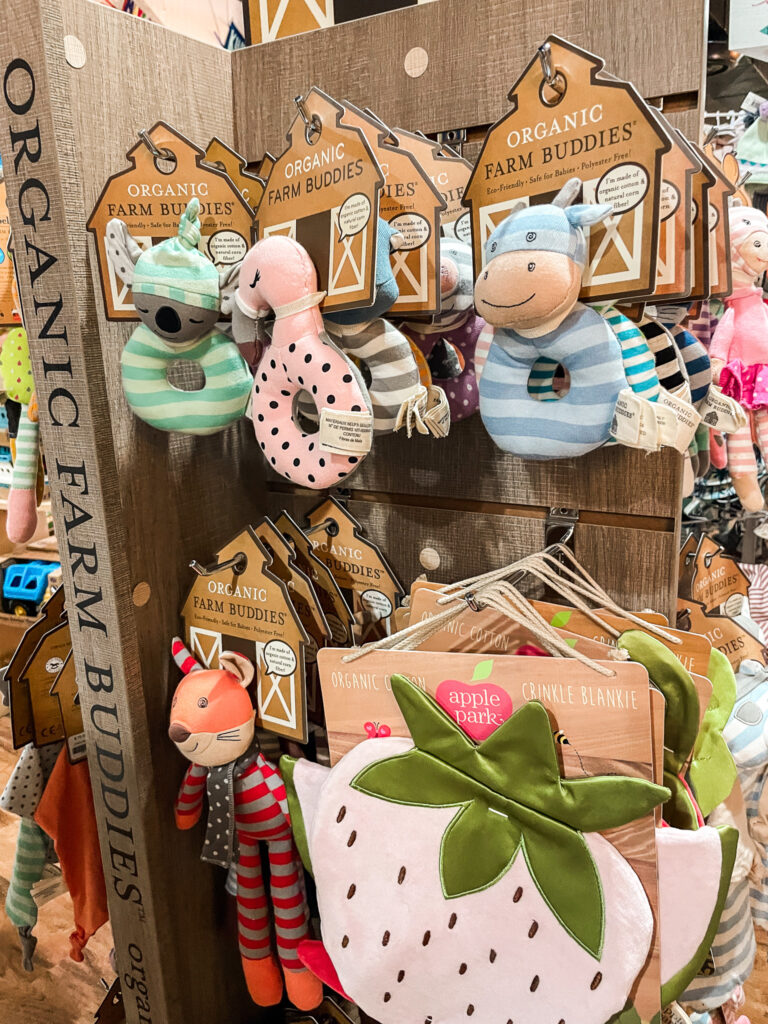 Located in the thriving East Hills neighborhood, Hopscotch Children's Store is a treasure trove for parents. Learning games, toys, baby gear, and more – it's a haven for the little ones. Get ready to spoil those kiddos with some serious playtime magic!
Freshwater Whale Boutique: Eco-Friendly Finds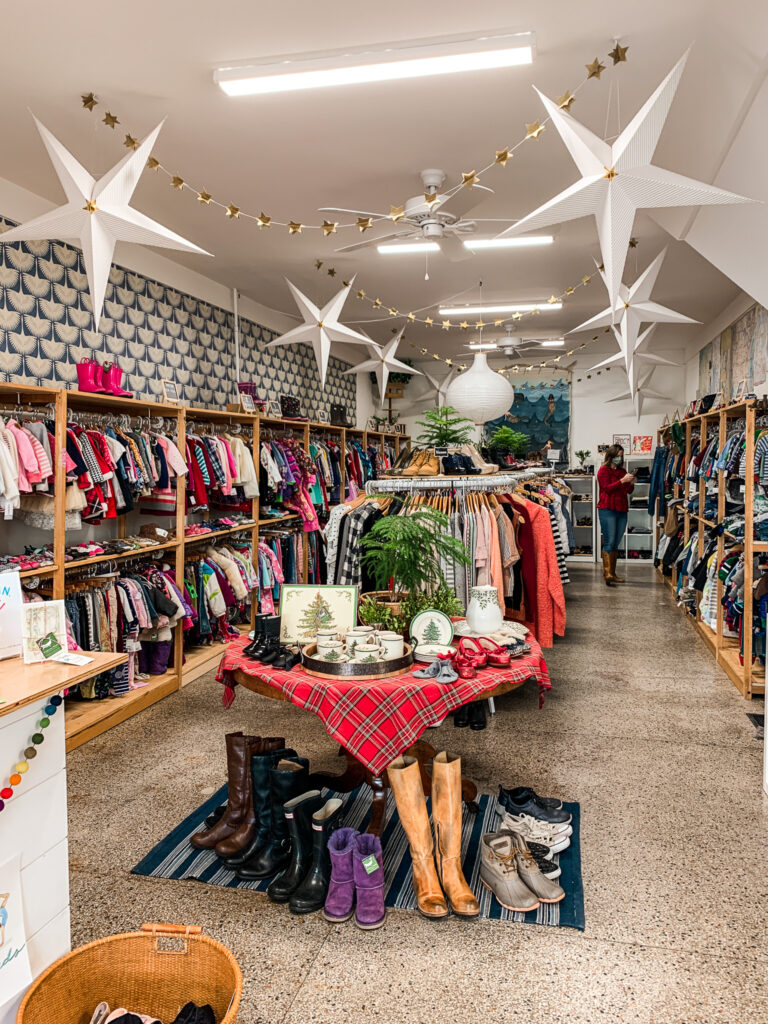 For families keen on consigning and upcycling, Freshwater Whale Boutique is a godsend. Practical, economic, and environmentally friendly – it's a win-win for both parents and Mother Earth. The cutest sustainable finds for your tiny tots await!
Unleash Your Inner Fun Nerd!
Vault of Midnight: Geek Paradise
Vault of Midnight is on a mission to provide a shopping experience that defies comic shop expectations. Boardgames, books, and comics – they've got it all. Embrace your inner nerd and let the games begin!
Books and Mortar: Fighting for Books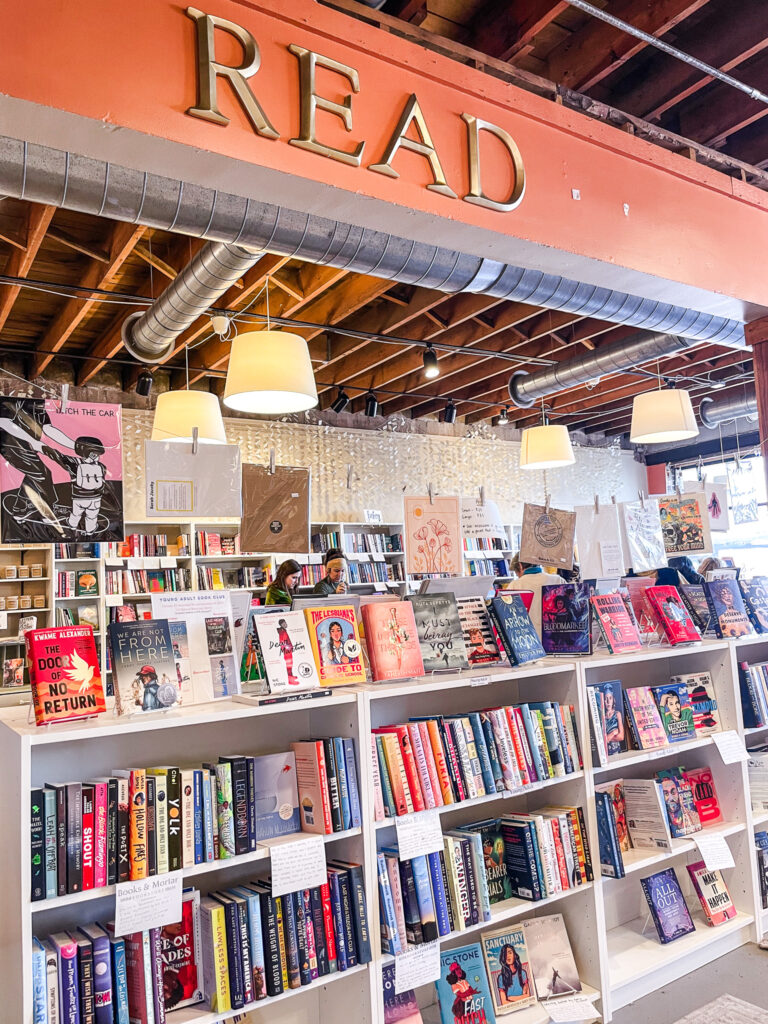 Grand Rapids's proudly progressive, consciously curated, and fiercely independent bookshop – that's Books and Mortar for you! Support the literary cause while snagging some seriously awesome reads. It's a win for the bookworm in you!
Schuler Books: Independent Book Bliss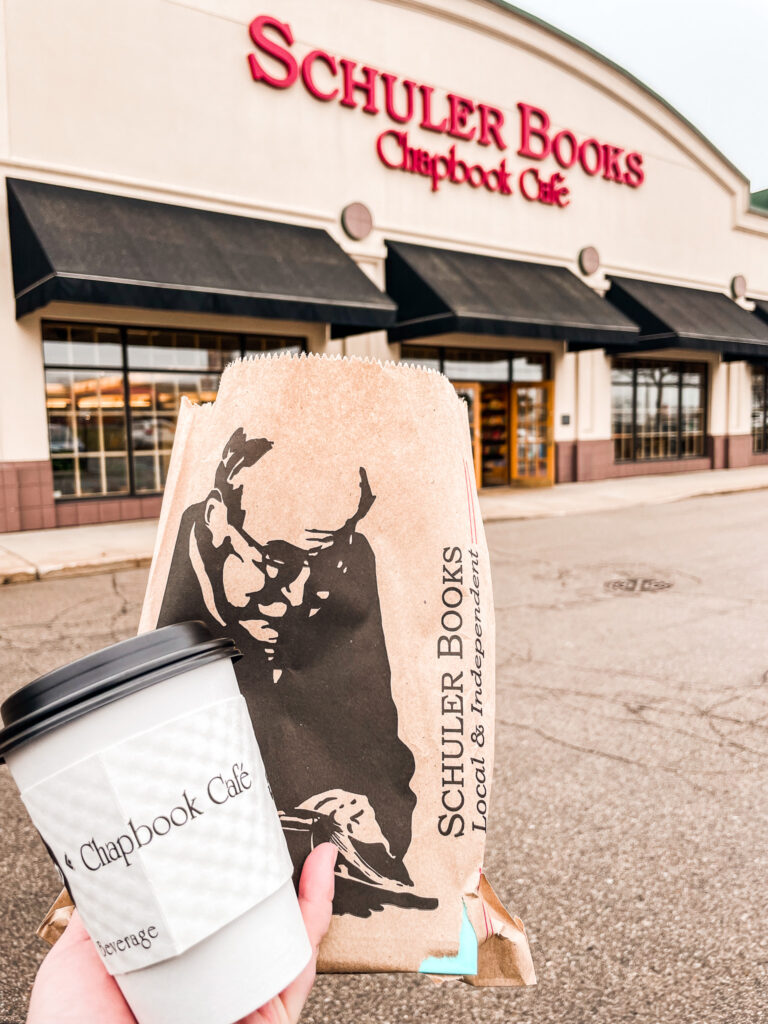 Indie bookstores are the heartbeat of literature, and Schuler Books wears that badge proudly. Lose yourself in the world of words as you explore their independent collection. Who needs a mainstream bookstore anyway?
House Rules: Game On!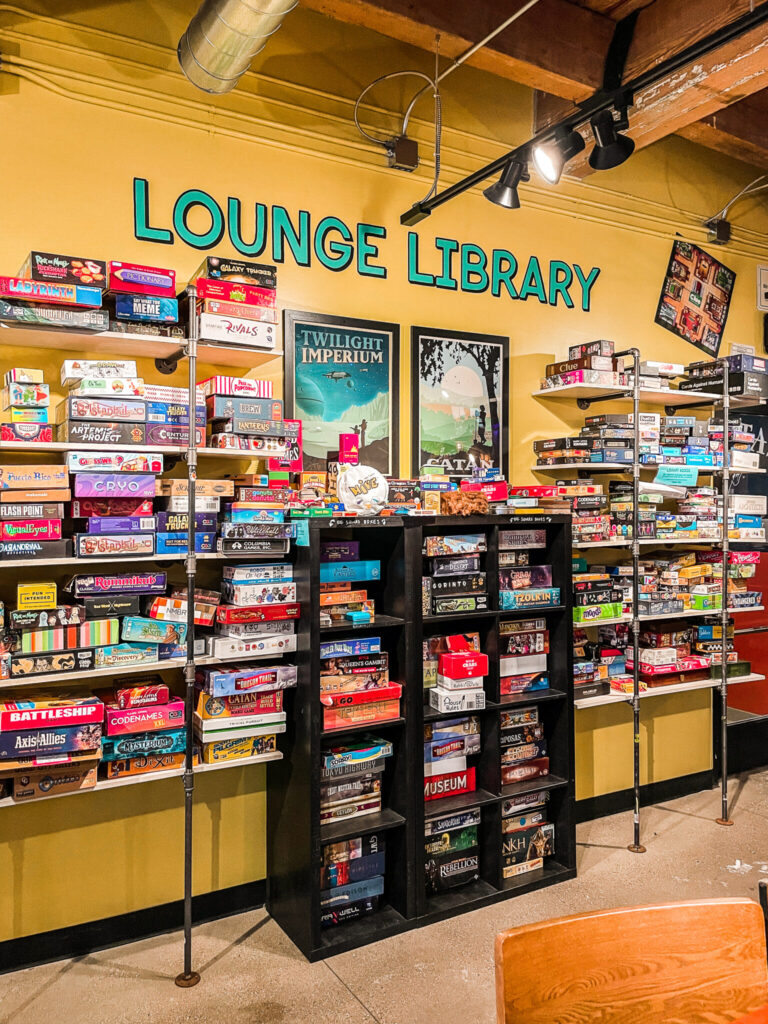 Get ready to level up your game at House Rules! Whether you're into casual party games or intense strategy sessions, they've got it all. Need some guidance? The House Rules crew is here to lend a hand. Let the games begin!
For the Quirky and Unique!
Rebel: Gift Greatness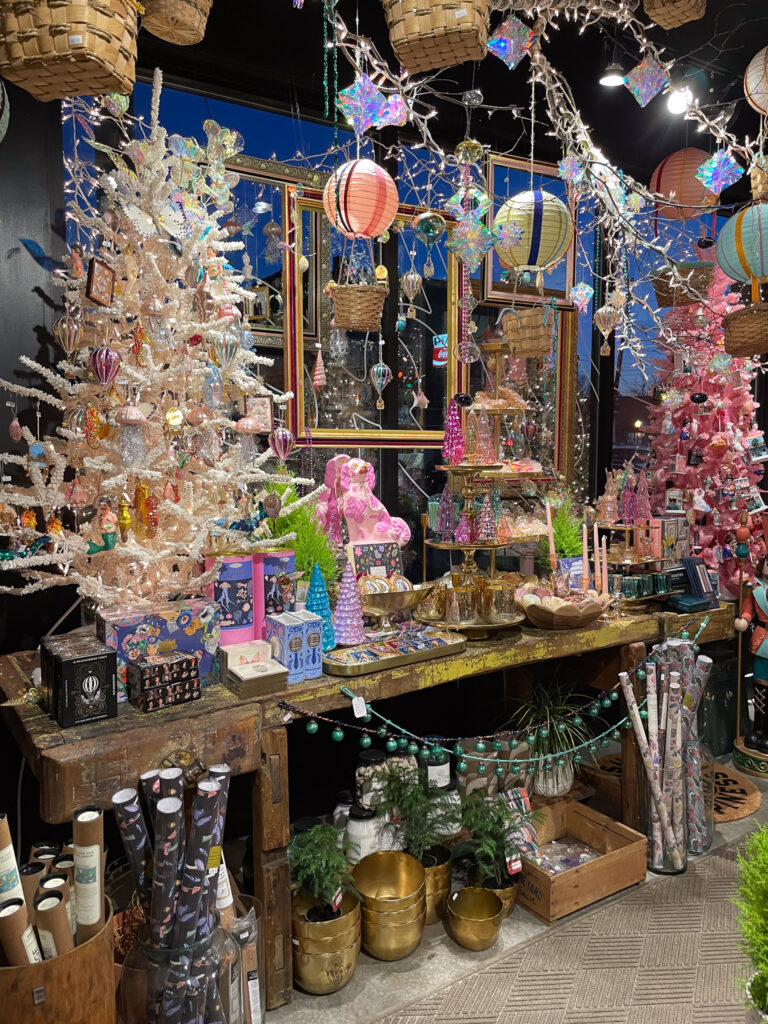 Great gifts are their thing, and they're ready to curate something spectacular for you. Whether you're gifting or treating yourself, Rebel's got your back. Prepare for a gift-giving adventure like no other!
Commune: Where Beauty Meets Home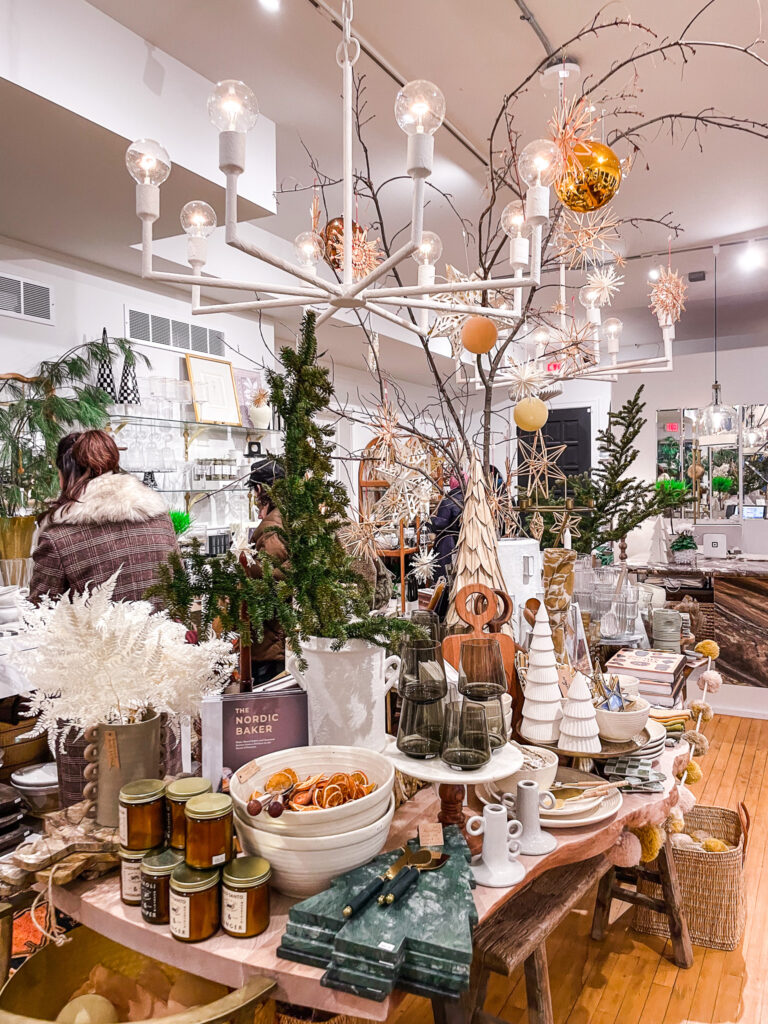 Elevate your living space with Commune's beautiful home decor and beyond. Because who says your home can't be as fabulous as you are? Spruce up your space with a touch of Commune magic!
Oh Hello Co.: From Cards to Customizable Goodies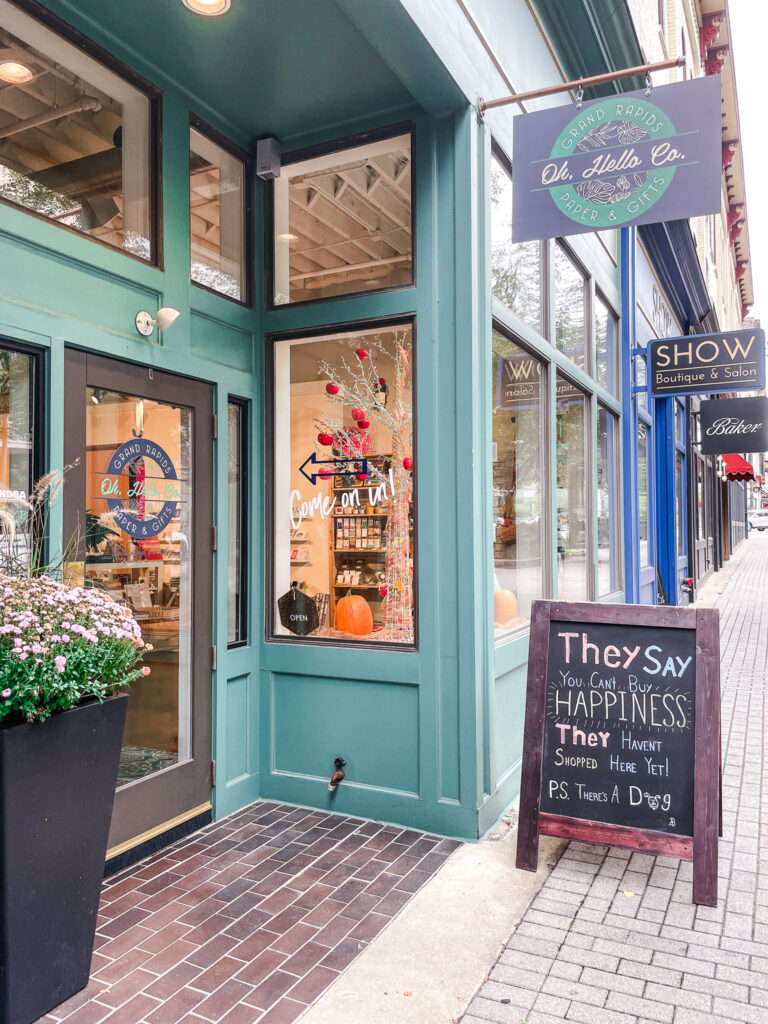 What started as a greeting card company turned into a powerhouse of unique designs and patterns. Oh, Hello Co. offers customizable traveler's notebooks and a collection of personalizable home goods. Because your style should be as unique as you are!
Lima: Handmade with Love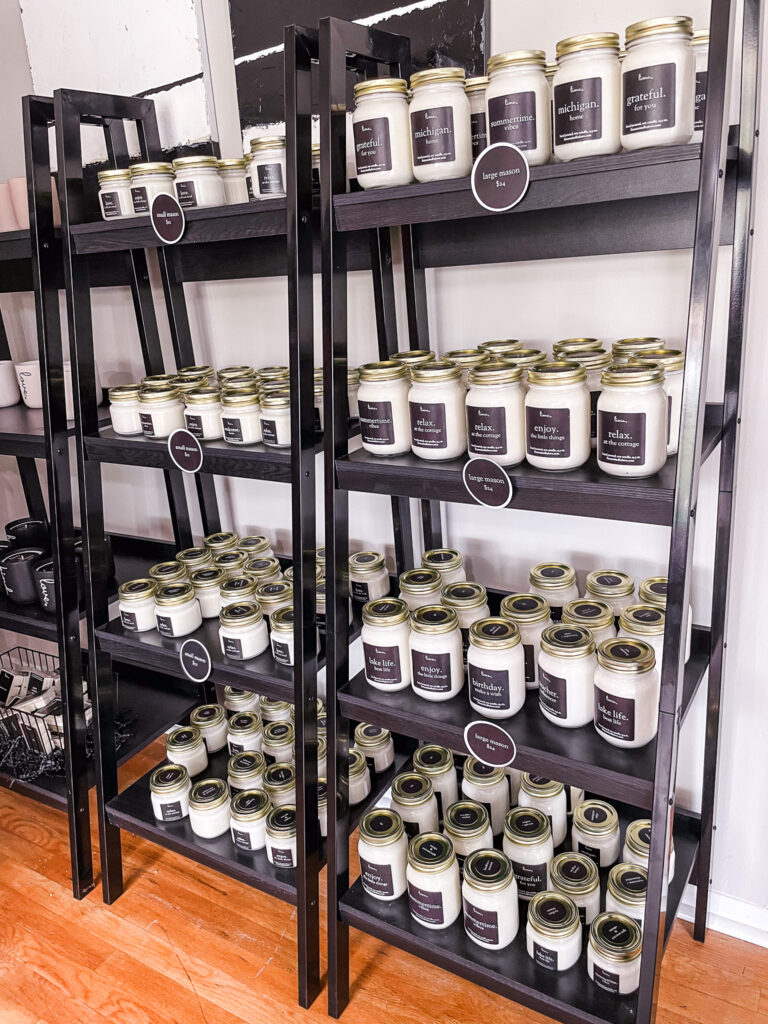 Lima is all about combining names, talents, and passion to share love through handmade products. Their attention to detail and use of premium quality ingredients result in perfect candles. Spread the love with Lima's delightful creations!
Parooz: Love, Fun, and Uniqueness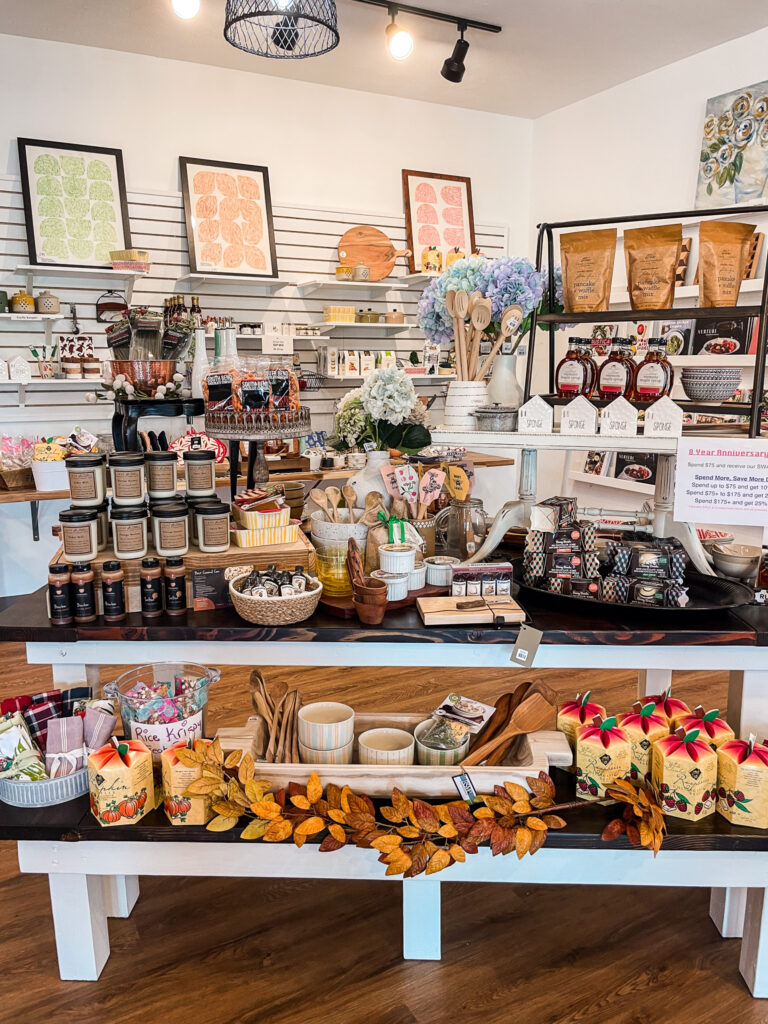 Run by a mother-daughter trio, Parooz Boutique Gifts aims to provide a loving, fun, and unique shopping experience. From gifts for her to items for the home and kids, they've got it all. Get ready for a shopping spree filled with love and laughter!
The 12th House: Handmade Artisan Heaven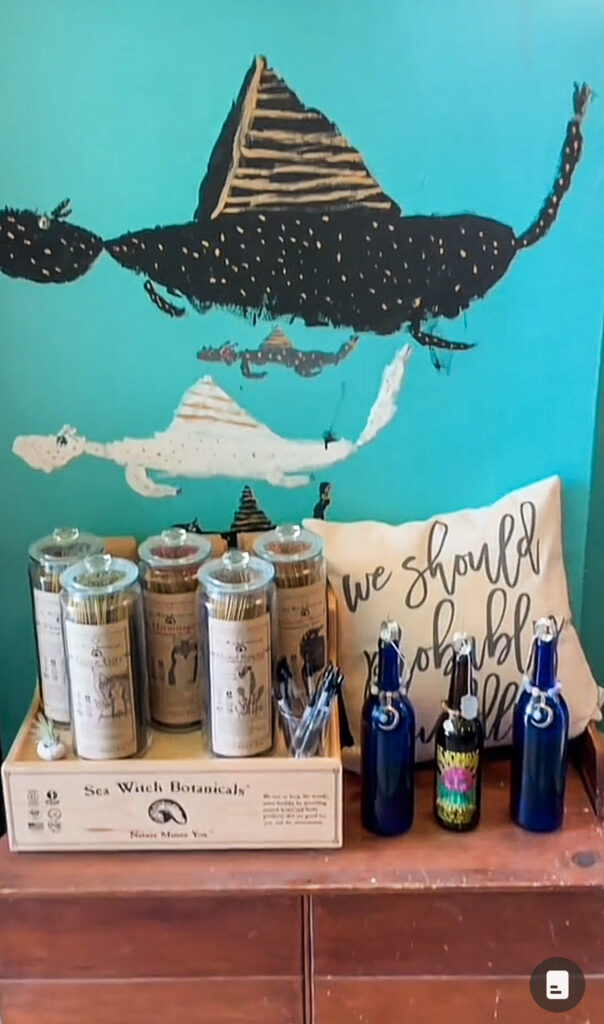 Dive into a wonderland of local handmade artisan goods at The 12th House. Mugs, jewelry, candles, clothing, bags, bath and body – they've got it all. Plus, indulge in tarot card readings, astrology sessions, and henna body art. It's a mystical shopping experience you won't forget!
Fox Naturals: Naturally Beautiful Skincare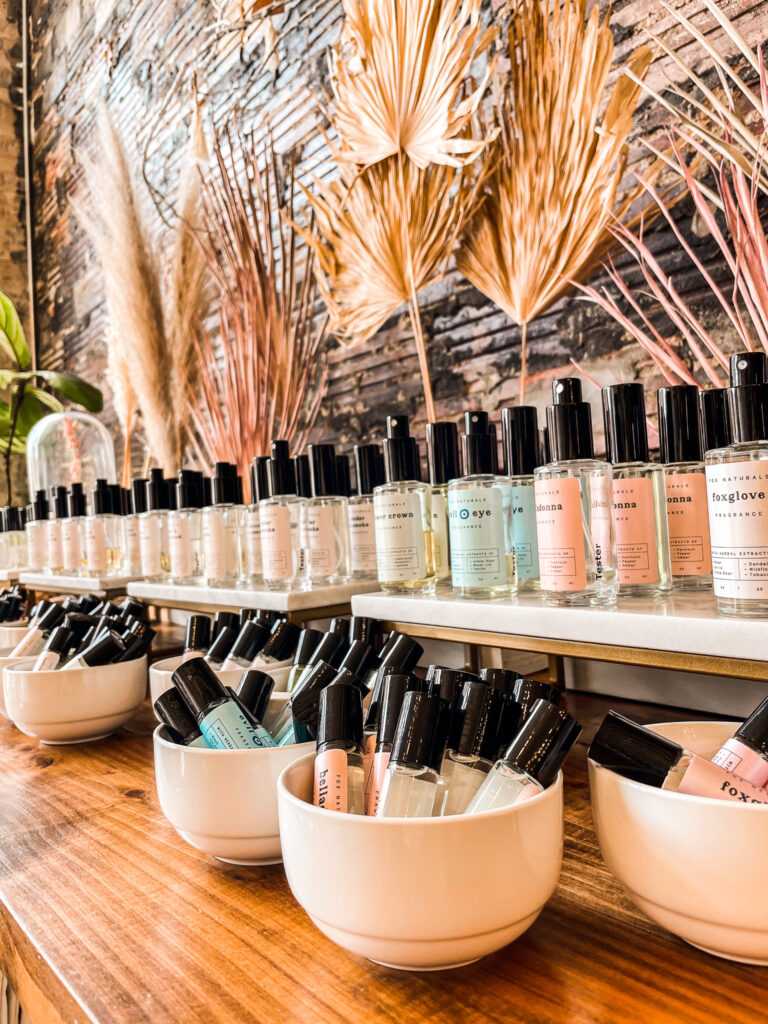 For those who swear by natural skincare, Fox Naturals is your haven. They focus on naturally derived skincare and body care, catering to all levels of product users. Walk in and find the perfect fit for your skin's needs!
Art of The Table: Gourmet Delights for Every Occasion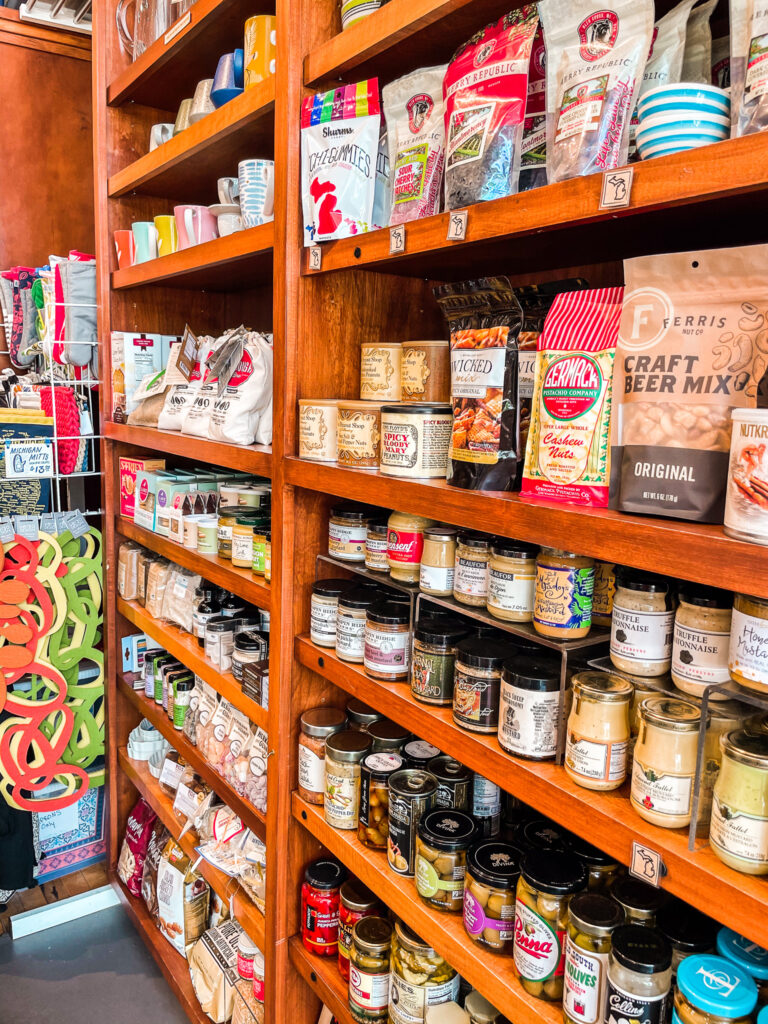 Art of The Table is a beloved specialty gourmet shop that's been making moments memorable since 2003. Located in Grand Rapids' historic Wealthy Street business district, they provide delicious products for entertaining. From unique libations to delightful table accessories, Art of The Table pairs personal taste with a unique range that delights customers from around the corner to across the country.
The Counting House: Home & Lifestyle Magic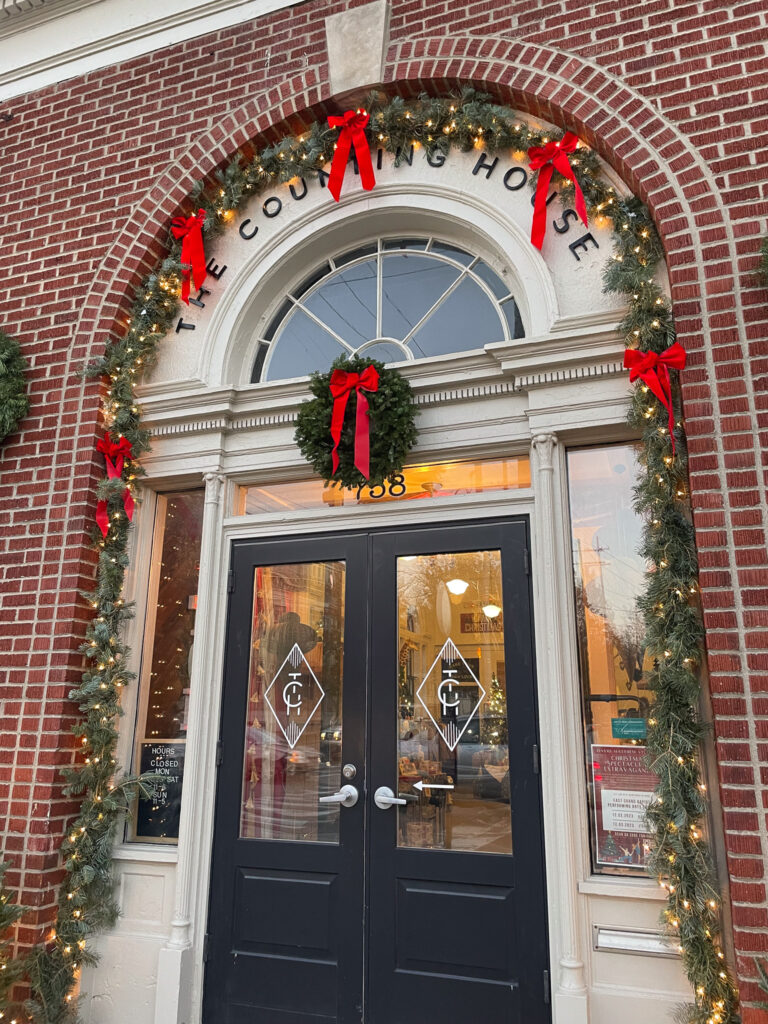 Step into The Counting House for a magical experience in home and lifestyle goods. This shop is all about curating items that add a touch of enchantment to your living space. Discover unique pieces that turn your home into a haven of comfort and style.
For the Foodies: Gourmet Delights for the Epicurean in You!
Koeze: Peanut Butter Extravaganza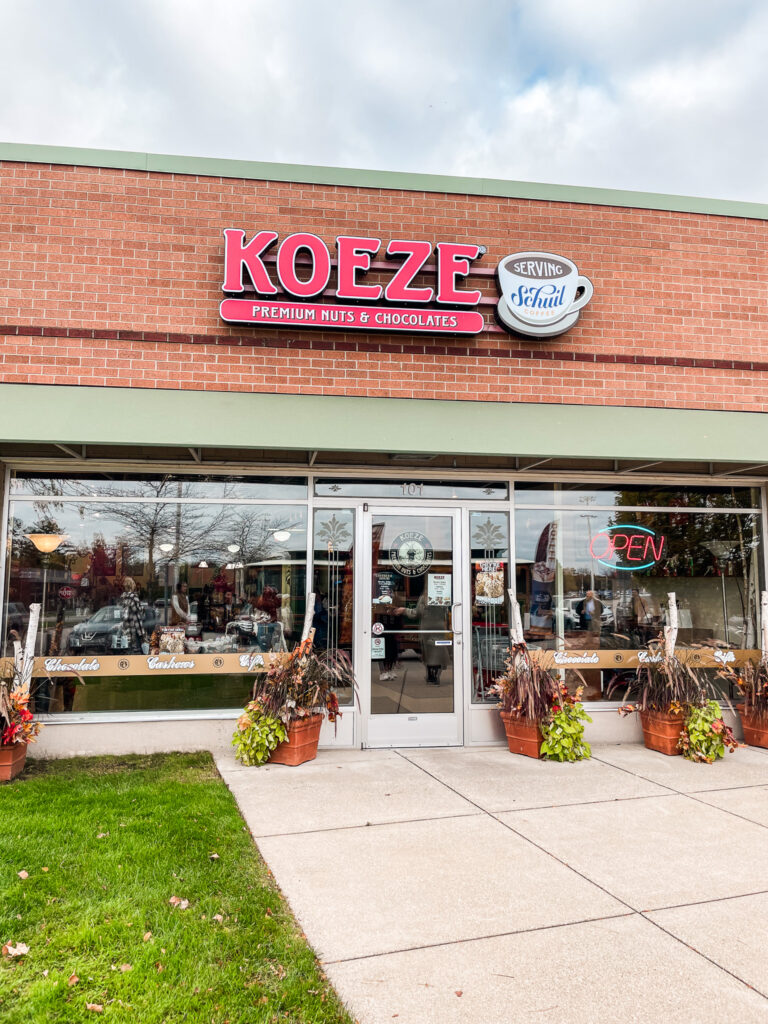 Since 1925, Koeze has been crafting fine, handcrafted Peanut Butter. Today, they've expanded to gourmet nuts, chocolate, and popcorn. Indulge in the finest treats – because life is too short for mediocre snacks!
Popnotch: Popcorn like Never Before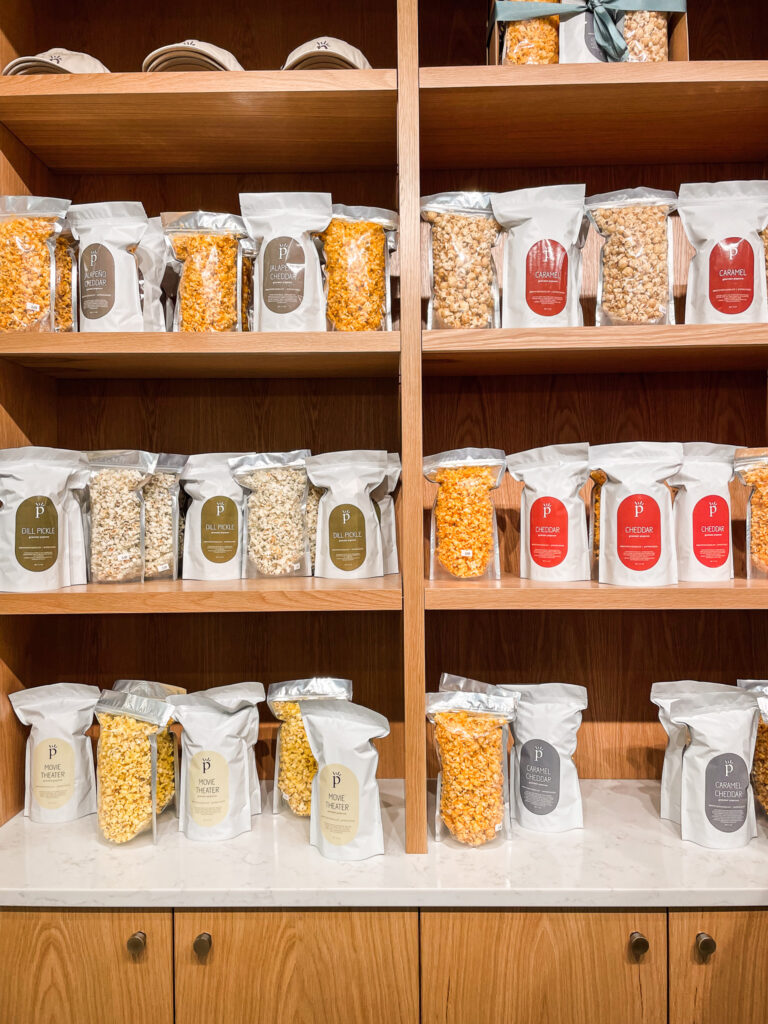 Popnotch Goods is rewriting the snack game on Wealthy Street with gourmet popcorn. From the popping process to the final treat, it's a show worth witnessing. And if popcorn isn't enough, they've got scooped ice cream and other top-notch snacks. It's a snack lover's paradise!
Sweet Details: Bespoke Confections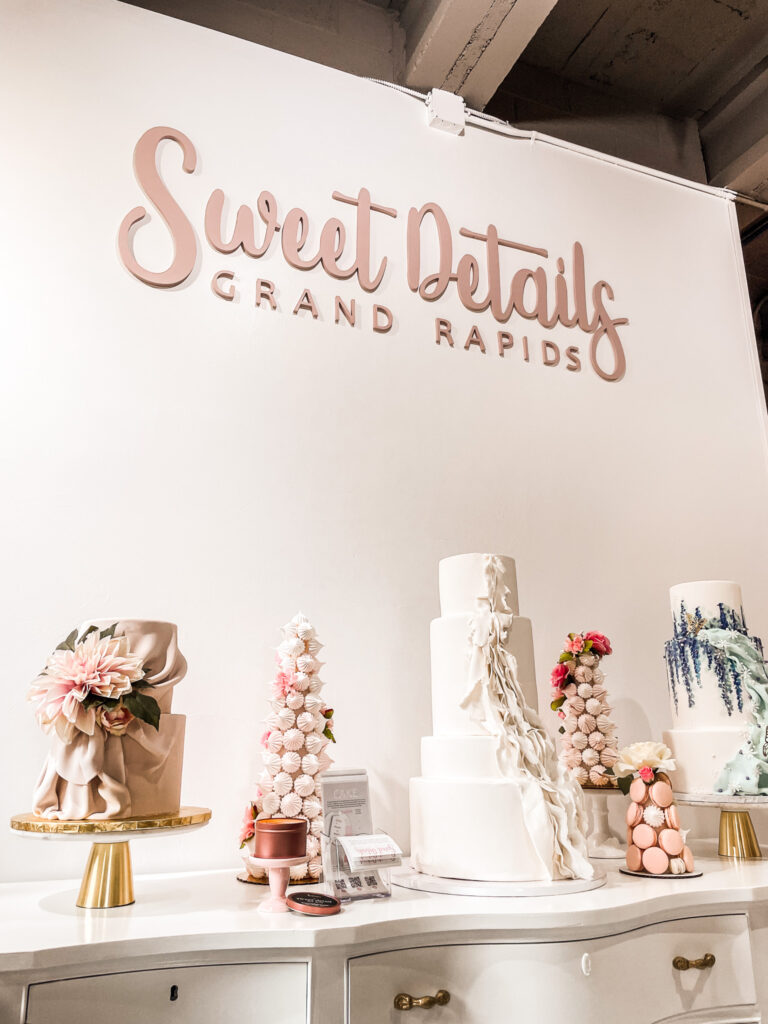 Craving bespoke confections and desserts? Sweet Details has your back! Cakes, cookies, macarons, chocolates – they've got a sweet surprise for every taste bud. Treat yourself or surprise someone special with these delightful creations!
For Gift Experiences: Making Memories that Last!
The Aroma Labs: Scented Journeys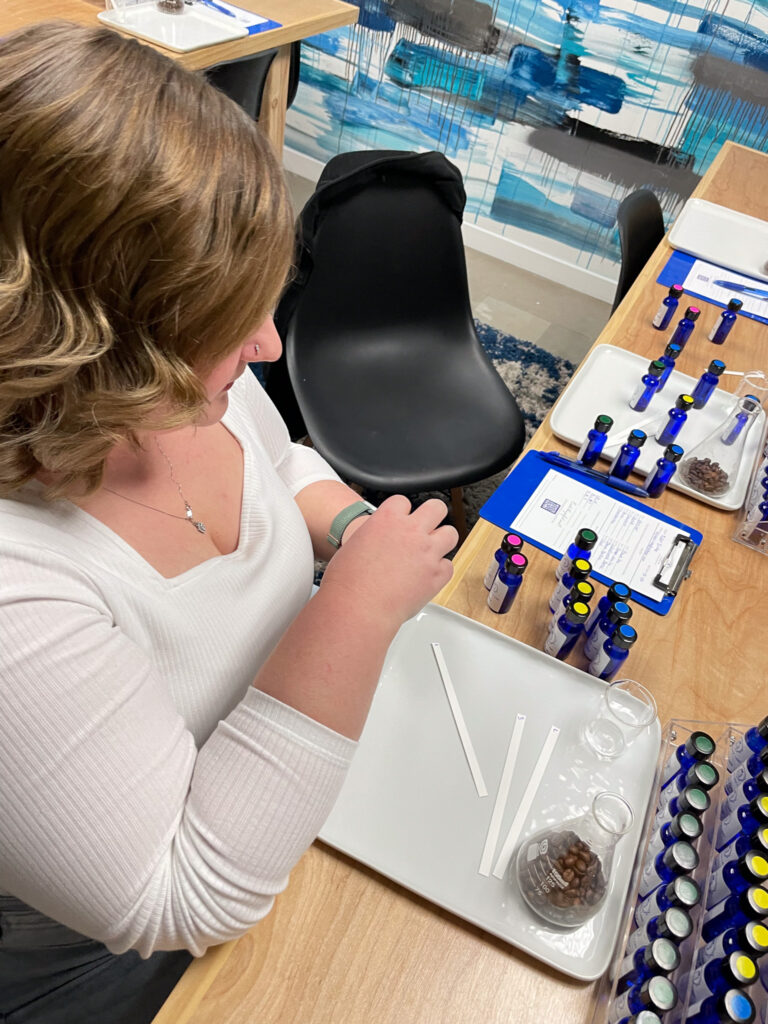 Embark on a scented journey like no other at The Aroma Labs. Scent is a powerful form of self-expression, and they're here to help you create a signature scent that speaks volumes. Dive into the art of personalized fragrance and unleash your creativity!
The Local Epicurean: Culinary Delights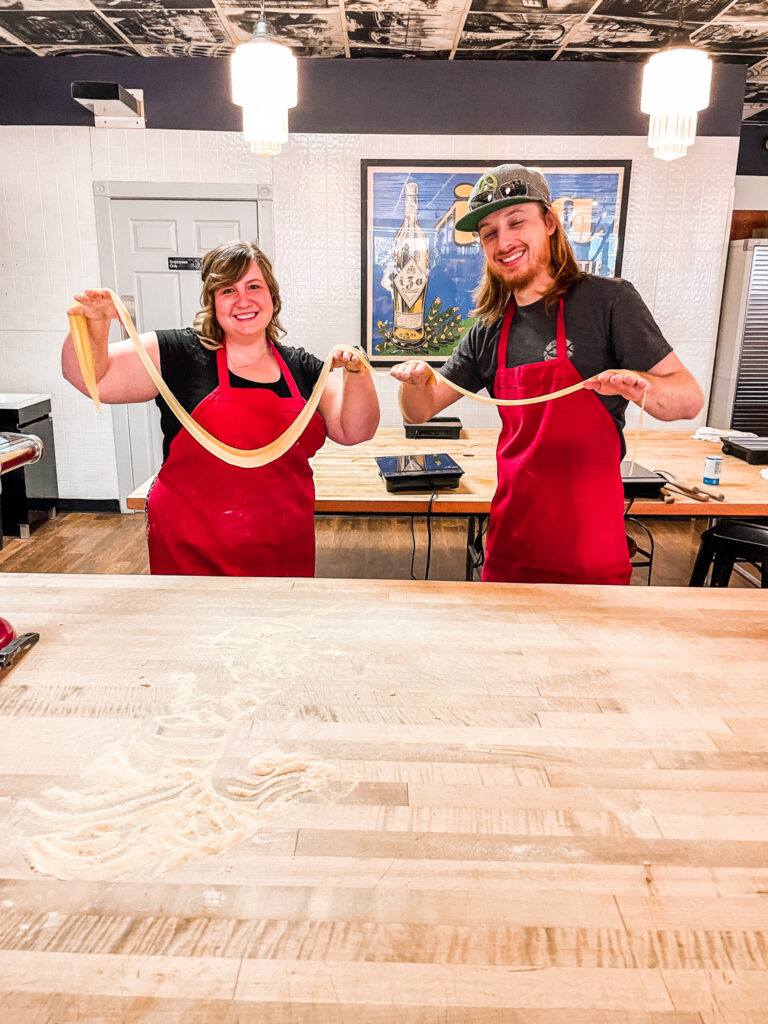 Who needs crowded restaurants when you can have a private cooking class dinner? The Local Epicurean offers a two-hour cooking class and a three-course dinner with talented instructors. It's a unique and delicious gift experience for food enthusiasts!
Amped Virtual Reality: Dive into the Virtual World
Amped Virtual Reality is your go-to spot for all things VR in Grand Rapids. Whether it's solo gaming, birthday parties, date nights, or business events – they've got the virtual adventure you crave. Step into a world of excitement and endless possibilities!
Painting with a Twist: Art and Laughs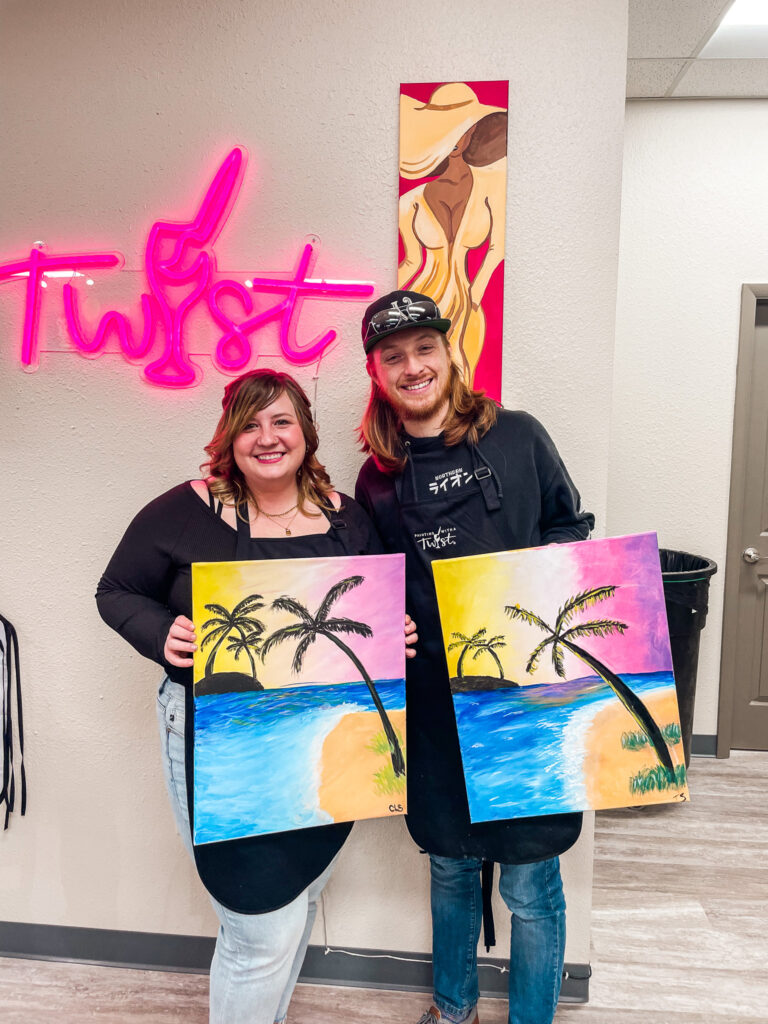 No artistic skills required! Painting with a Twist is all about connecting with friends over a glass of wine, favorite snacks, and a night of laughs. Release your inner artist in a relaxed and fun environment!
Brush Studio: More than Paint and Sip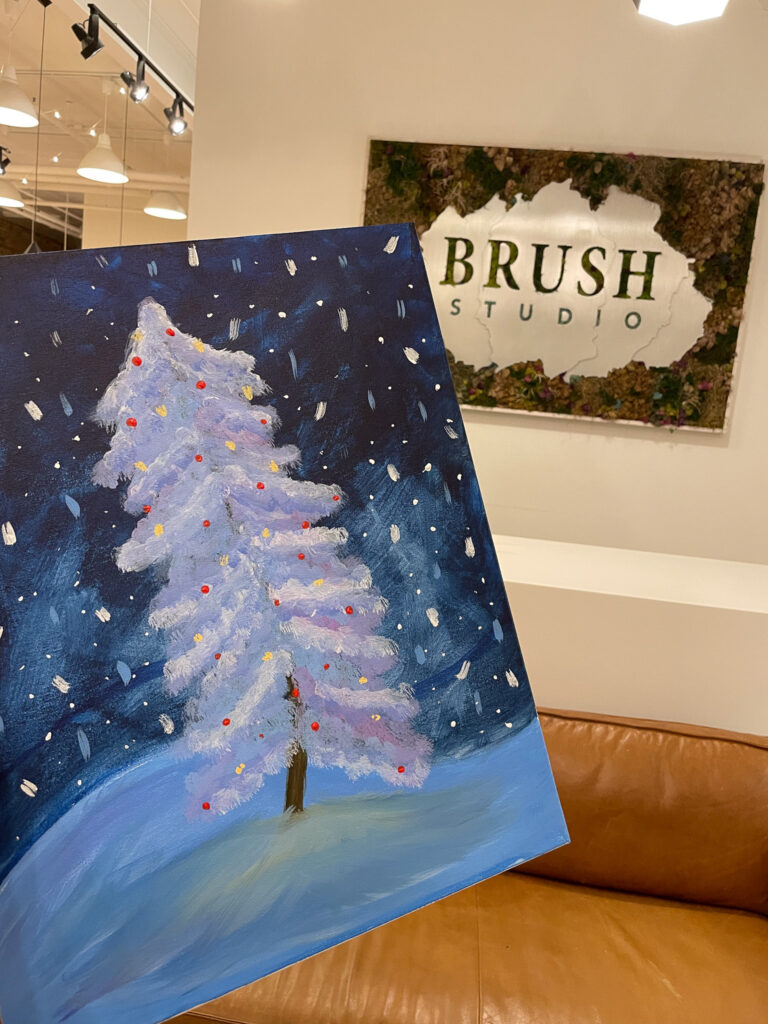 Located in Downtown Grand Rapids, Brush Studio is not just your average "Paint and Sip" class. It's a perfect solution for date night, girls' night out, team bonding, and more. Mix creativity with camaraderie, add some music and a glass of wine or craft beer – and voila! Magical memories in the making!
Local Creators I Can't Get Enough Of:
Radically You: Handmade Macramé Magic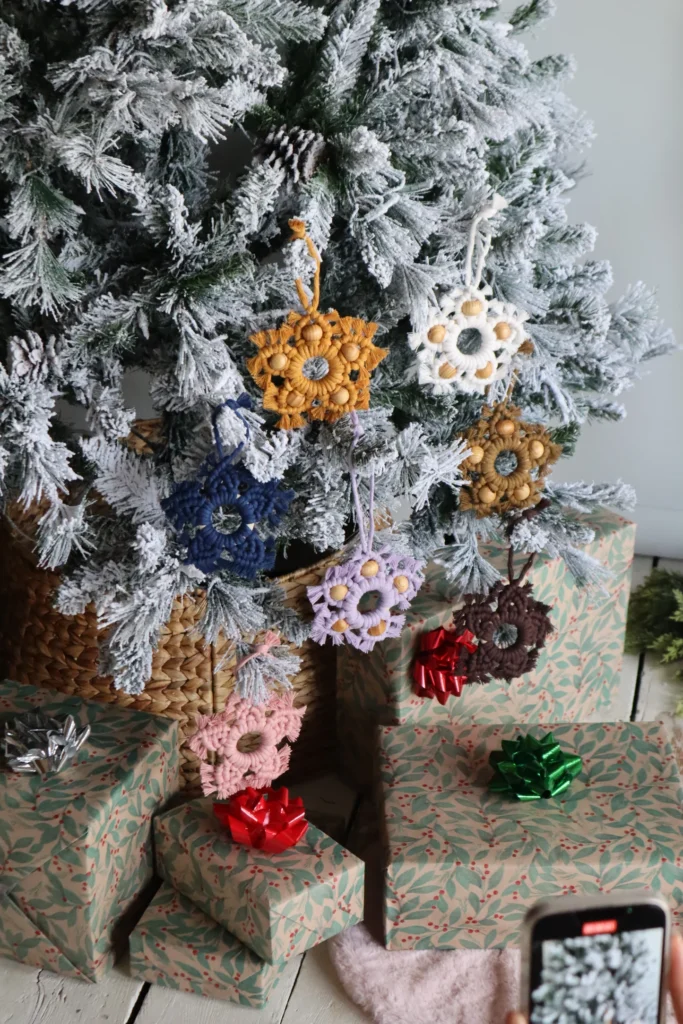 If you're into handmade macramé items with heart, Radically You is the brand for you. Elevate your space with their unique and heartfelt creations that add a touch of magic to any room!
Best Wishes: Whimsical Illustrations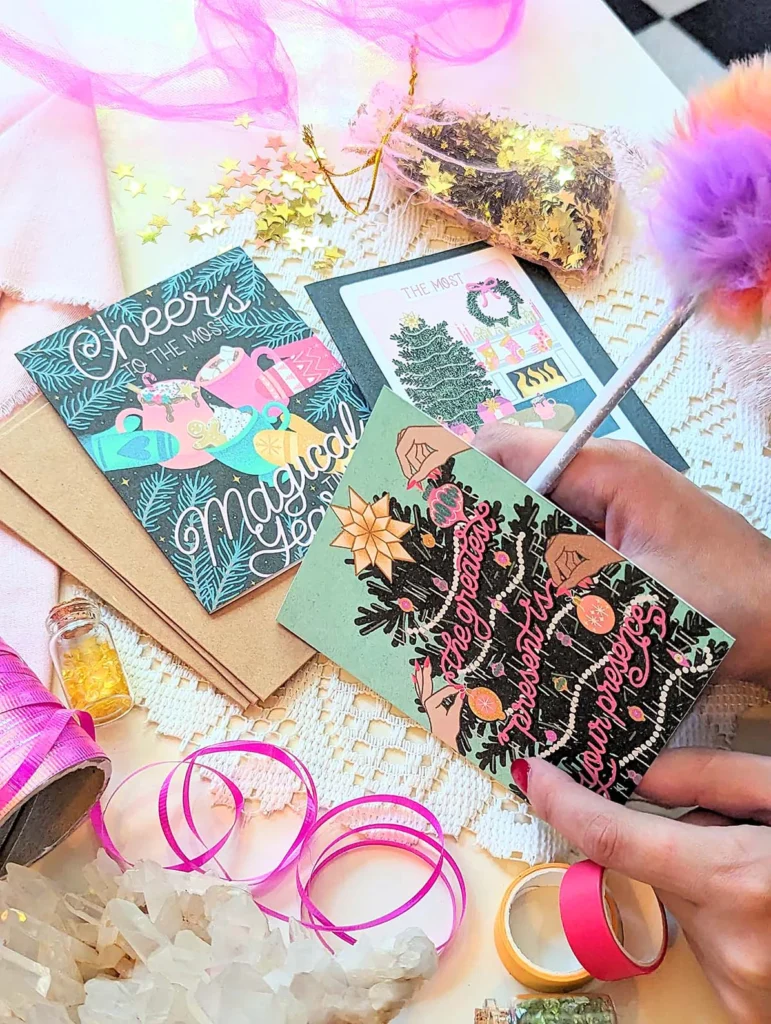 Bright colors, whimsical imagery, and uplifting messages – that's the magic of Best Wishes! Elevate your vibe and infuse everyday life with a sprinkle of magic through their enchanting illustrations.
Paisclayco: Effortless Jewelry Magic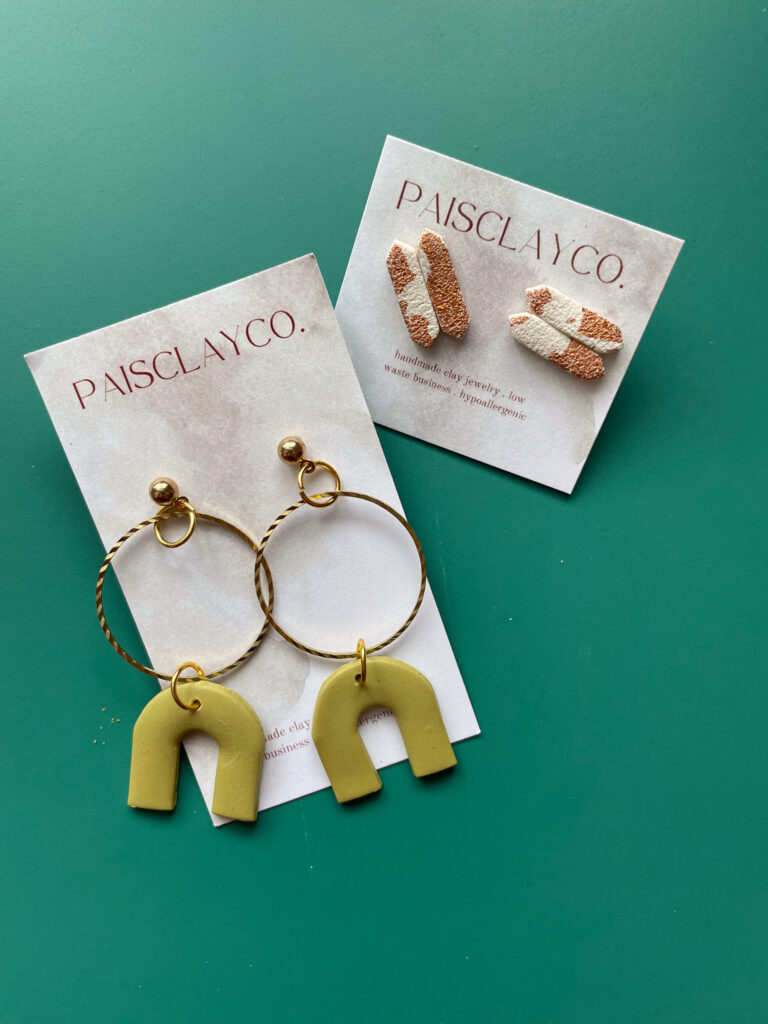 For minimal and modern polymer clay jewelry that effortlessly enhances your style, Paisclayco has you covered. Say goodbye to styling woes with their chic and easy-to-wear creations!
Grand Rapids, get ready to sleigh this holiday season with the most fantastic local finds! Share the love, support your community, and make this holiday season one for the books.
Happy shopping!